New research and innovations are crucial to support the BC Wildfire Service commitment to improved wildfire management and the continued shift toward multidisciplinary all-hazards response.
In 2018, the organization identified four main areas of focus for research and innovation trials:
health, safety and well-being of BC Wildfire Service personnel;
wildland fire science;
equipment and technology;
social and behavioural science.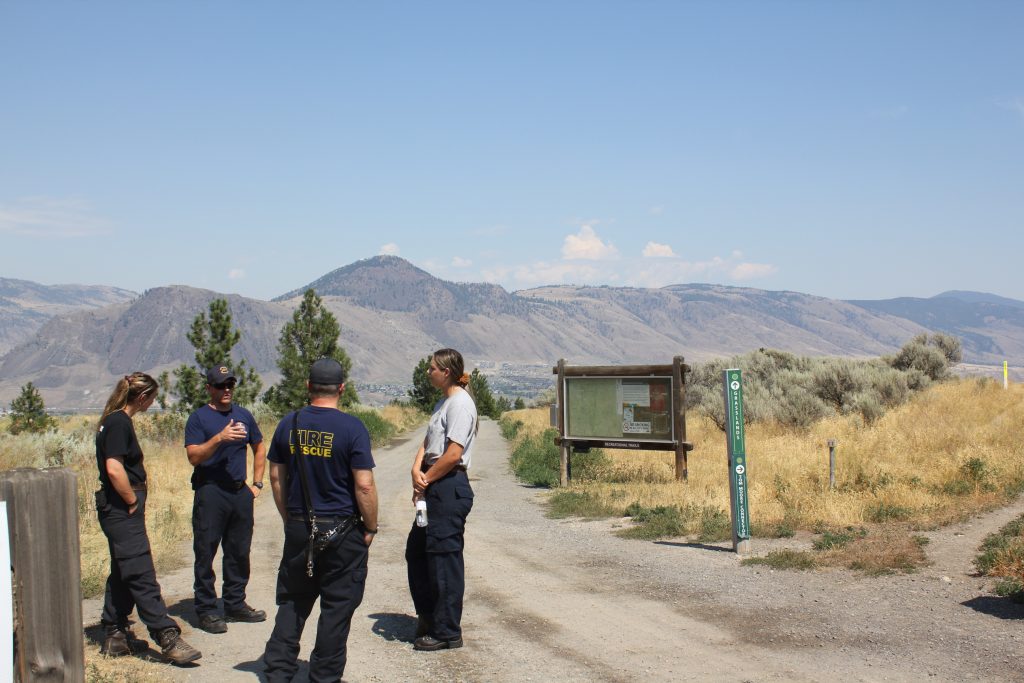 The majority of this work is being conducted in collaboration with local, national and international partners to find creative and innovative solutions to common challenges faced by firefighters and other response personnel. The BC Wildfire Service acts as a liaison between the academic and the operational worlds of wildland firefighting.
Ongoing research
A key research partner is FPInnovations, a Canadian non-profit research and development organization dedicated to supporting the Canadian forest sector. FPInnovations are leading several equipment and technology studies. Currently, they are examining the on-site fire behaviour impacts of retardant application and trialing new technology to enhance suite of detection tools available to operational staff through.
A review of the global state of wildland fire personnel health-related research began in 2019 by a team of researchers at the University of Northern British Columbia (UNBC) led by Dr. Chelsea Pelletier, associate professor with the UNBC School of Health Sciences. The project was initiated because of an identified lack of knowledge of research related to the health and well-being of wildland fire personnel as well as a need within the BC Wildfire Service to establish health-related research priorities. Upon completion of the scoping review, Dr. Pelletier and her team provided the BC Wildfire Service with health-related research priorities and recommendations on how to best address these needs going forward.
Since 2019, the BCWS has also been partnering with Dr. Nicola Cherry at the University of Alberta and the Alberta government on a project aimed at measuring firefighters' exposure to polycyclic aromatic hydrocarbons (PAHs) and to explore ways in which exposures might be reduced.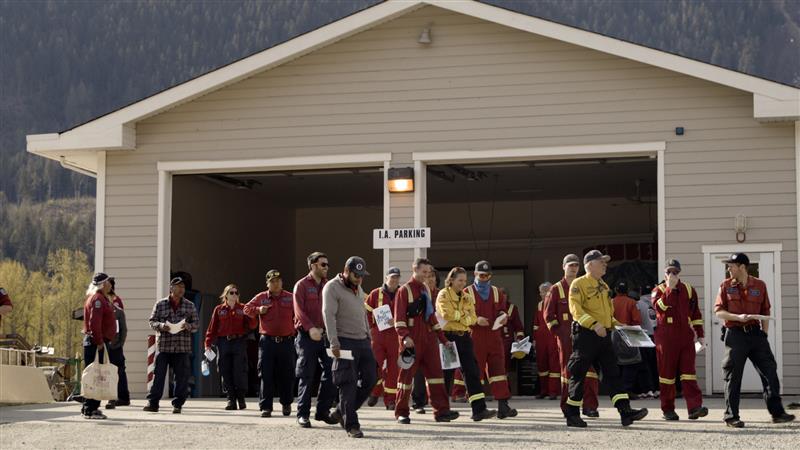 In 2021, the BC Wildfire Service became involved with a project designed to provide insight into the experiences of Indigenous firefighters. The study was conducted by Natasha Caverly et al. of Island Consulting Services Inc., in consultation with Amy Cardinal-Christianson, a researcher with the Canadian Forest Service. It addresses a nationwide lack of understanding of the experiences of Indigenous wildland firefighters in Canada. The research objective was to develop a better understanding of occupational resiliency and to promote cultural safety as it relates to multiple dimensions of occupational health and safety, including:
self-identification;
organizational characteristics;
work-related illness/injury;
work experiences;
personal values.
Equipment trials
In addition to research, testing and trialing new tools and technology to support the advancement and modernization of wildland firefighting in B.C. is another priority.
During the 2022 wildfire season, the BC Wildfire Service team had the opportunity to trial many new and tools. These included use of portable cellular towers for better communication and data-transfer in remote areas and remotely operated cameras for improved weather forecasts, operational awareness and safer, more cost-effective detection and monitoring of fires.
The expanded use of drone technology for aerial ignitions was also trialed for the first time in Canadian history. Compared to using helicopters to disperse fire onto the landscape, drones can be a safer, more accurate, and cost-effective alternative. Furthermore, the BC Wildfire service is testing in-house aerial infrared scanning, a tool that is commonly used to detect and locate hot-spots in areas of minimal fire activity. This will allow for quicker on-the-ground situational assessments, increasing safety for ground crews.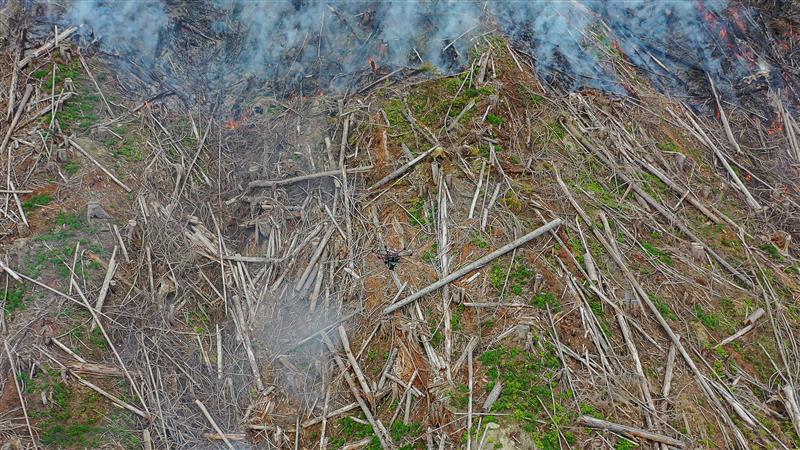 Data-logging and documentation tools for planned ignitions and prescribed fire are also being explored for application in post-fire analysis and future fire science research.
The BC Wildfire Service recognizes that to continue to be a world leader in wildfire management and to fulfil our commitment to the people of British Columbia, the organization must be committed to ongoing learning.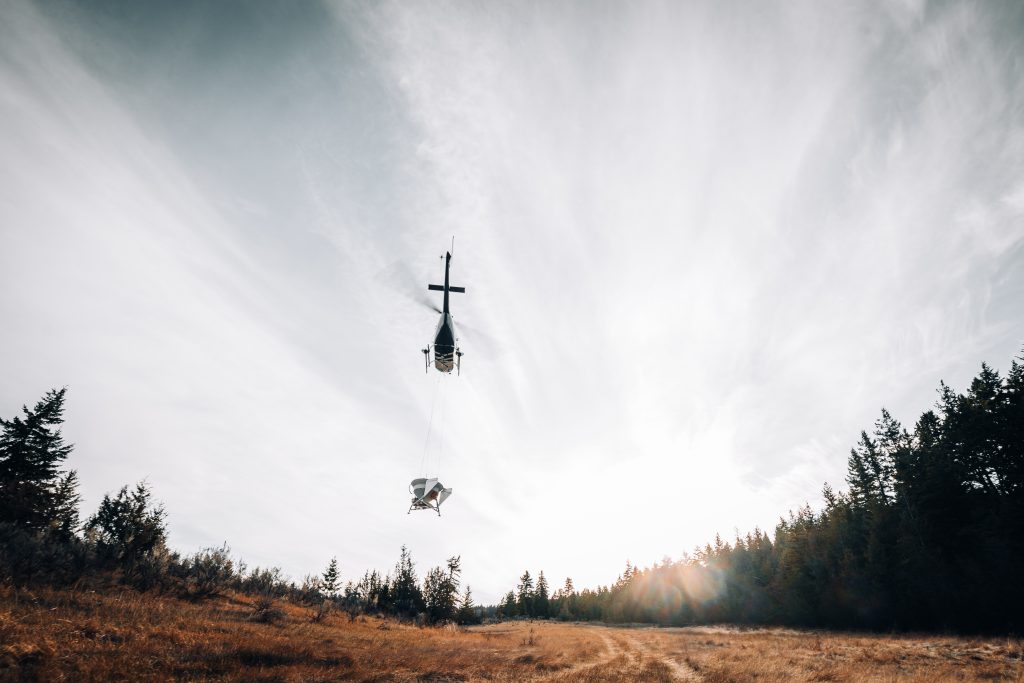 Approximately 35 projects in total are planned, complete or underway.
Some completed projects include the BC Wildfire Service mobile app, which was launched in 2020, testing and acquisition of infrared smartphone camera technology, and the assessment of resistance of wildfire damage to bridges on forest service roads.
To learn more about the 2022 wildfire season, read the season summary.