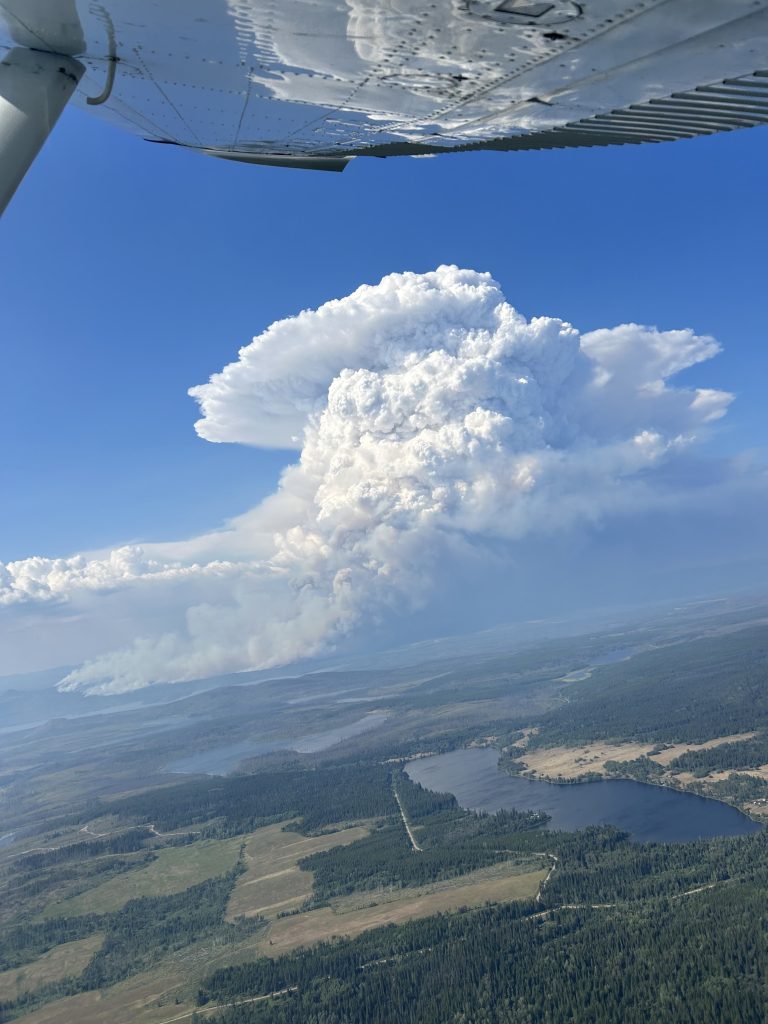 In recent weeks, the Prince George, Northwest and Cariboo Fire Centres have been facing increased fire growth and activity. So far this year, 1.2 million hectares have burned provincewide, compared to a seasonal average of 76,008 hectares.
On the ground, these wildfires are demonstrating dangerous fire behaviour that requires swift and strategic response. For instance, on July 12 the Parrot Lookout wildfire (R21234) was displaying continuous crown fire with moderate to fast spread. Approximately 40 firefighters were assigned to the incident for direct attack but had to pull back to ensure crew safety.
But there are many ways to respond to a wildfire, and the first priority is always the safety of responders and the public. To understand why firefighting teams use the methods they do, watch this video about direct versus indirect attack.
In this video, Wildfire Technician Alec Milne explains the specifics of direct and indirect attacks during a wildfire response.
When possible, firefighters use a strategy called direct attack for wildfires that are low-intensity and pose minimal risk to firefighter safety. This involves setting up control lines adjacent to the fire. Firefighters, aircraft and heavy equipment work in close proximity with the wildfire's perimeter to build these lines and extinguish flames. This approach is usually deployed for fires between ranks 1 and 3.

On the other hand, when wildfires are moderate-to-high intensity and unsafe for crews to work close by, fire crews may employ indirect attack. Instead of being next to the fire, control lines are established at a significant distance, often hundreds or thousands of metres away from the fire's edge. This is a way of boxing in the fire and directing it to a safer area for personnel and equipment.
We are currently using indirect attack to respond to many wildfires across the province.