There are currently 166 wildfires burning across the province. Of these wildfires, 82 per cent are classified as Being Held or Under Control.
Over the last week, there were 24 new fire starts and three fires started in the last 24 hours. A majority of these fires were held under one hectare. Though a downturn in activity has been observed, there is still no season ending weather in the forecast as conditions remain dry with above seasonal temperatures throughout most of the province.
Since September 8, forty-two firefighting personnel along with three agency representatives have been deployed to support containment of the Chetamon wildfire located north of Jasper. On September 12, three dispatch personnel were deployed to provide communications support on the Double Creek wildfire in northeastern Oregon.
Fire centres are conducting prescribed burn operations when conditions are favourable.
As of September 24, the Battleship Mountain wildfire (G72150) was classified as Being Held. It is no longer considered a wildfire of note.
Weather forecast
An upper ridge will cause conditions to remain seasonally dry with above seasonal temperatures across much of the province. Windier conditions are expected in the north over the coming days. By Saturday, the upper ridge will shift eastward bringing a southwest flow aloft from northern Vancouver Island northwards. Precipitation will likely only impact the central coast and northward into the Northwest Fire Centre.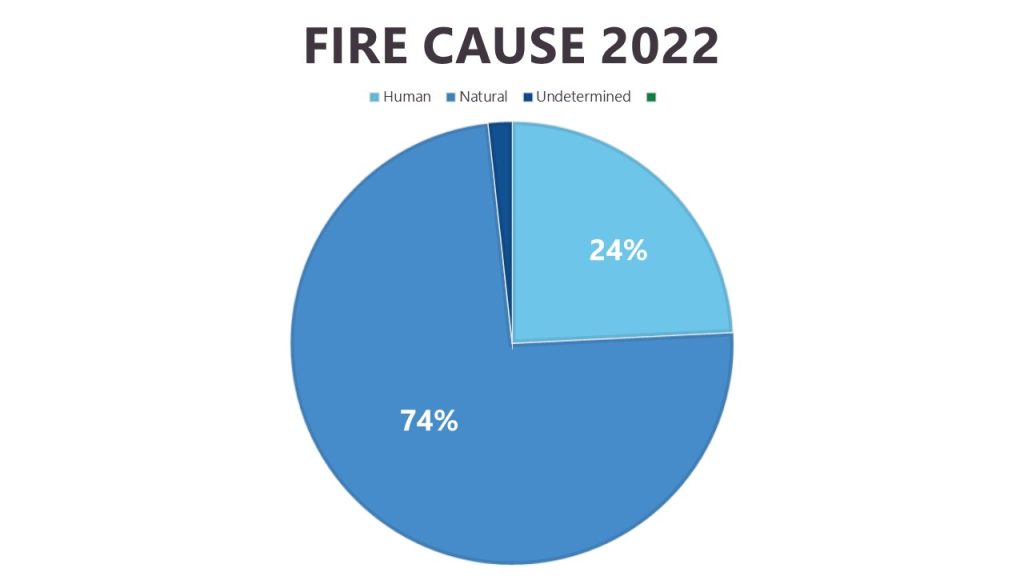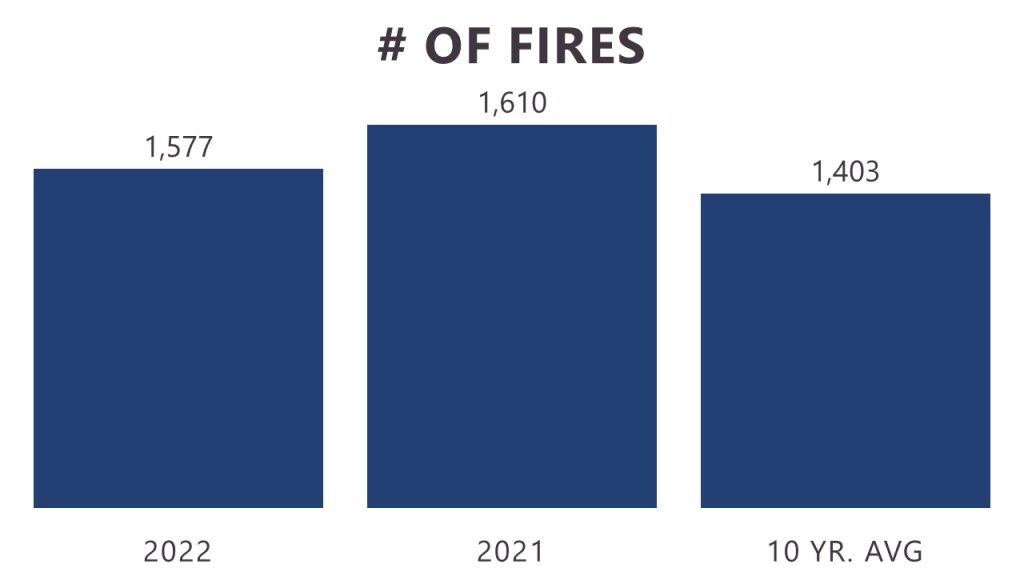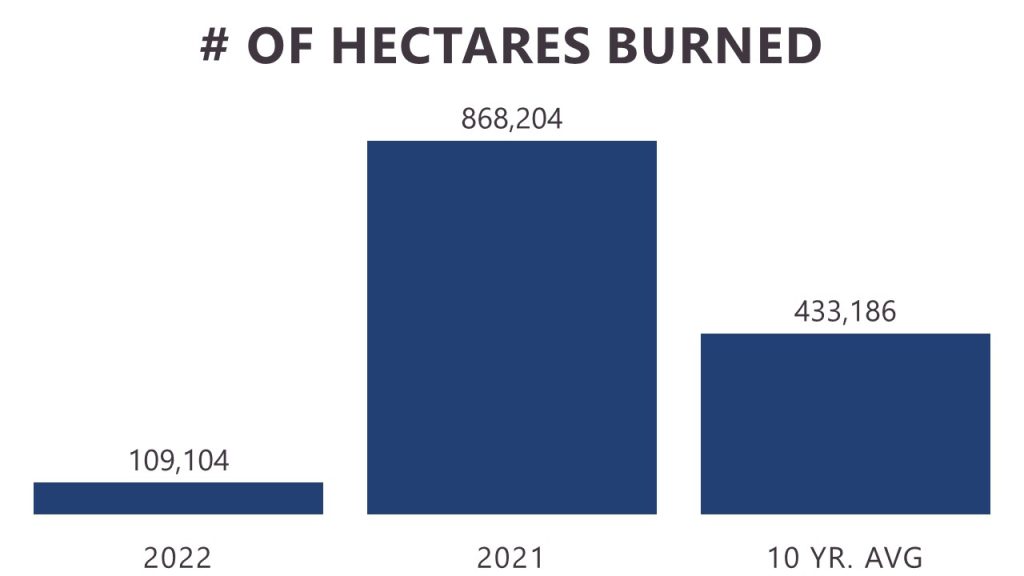 This will be the final provincial wildfire status update for 2022.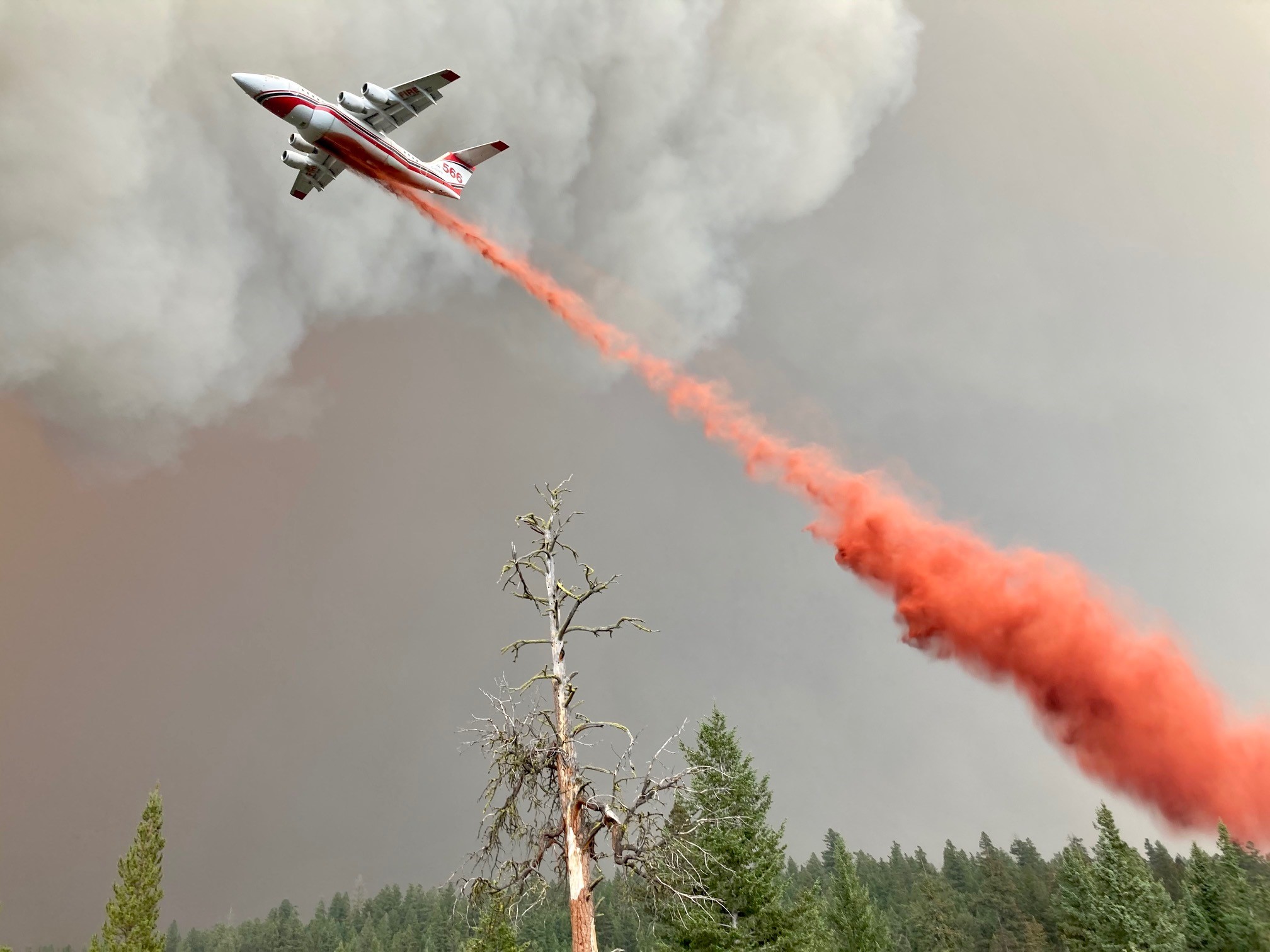 Wildfire Season Summary
As wildfire activity winds down, this will be the final provincial wildfire status update for the 2022 season. In the coming weeks we will be compiling information, statistics and stories for our annual season summary. We look forward to sharing some of the highlights, challenges and interesting facts that defined the 2022 wildfire season.
You can read past wildfire season summaries dating back to 2003 at the following link.