The BC Wildfire Service employs a range of experts in fire weather and behaviour who support operational decisions.
Fire Behaviour Analysts (FBAN) study fire behaviour and predict how a wildfire will act under various conditions and weather patterns. Understanding where, when and how a wildfire will act is key when making important operational decisions. The primary objective of the FBAN is to provide crews and operational staff the information needed to ensure the safety of staff and the public. The selection, allocation, and placement of crews is heavily influenced by the immediate fire behaviour, while extended operational goals and recommendations for evacuation orders and alerts are based on long-term predictions.
Ben Boghean is a Fire Behaviour Specialist Trainee with the BC Wildfire Service. Before settling on Vancouver Island, Boghean began his wildfire career in Alberta after completing an undergraduate degree in accounting, which as it turns out, is not nearly as exhilarating as wildland firefighting. After graduating, Boghean worked on both an initial attack and unit crew in Alberta, which eventually led to a wildfire technician position with the North Island-Mid Coast Zone within the Coastal Fire Centre in British Columbia. His hard work, dedication and commitment didn't go unnoticed, and it wasn't long before Boghean took on a temporary role with the BC Wildfire Service Predictive Services Unit, which launched his career in fire behaviour analysis.
The prediction of wildfire behaviour first involves the collection of weather data, observation of fire behaviour, and assessment of the topography and distribution of fuel types across the landscape. Weather is arguably the greatest determinant of fire behaviour; winds, precipitation, temperature and humidity are especially influential to overnight fire behaviour. The typical day of an FBAN begins with a review of weather models, satellite imagery and daily forecasts to identify any unexpected fire growth or changing conditions. While these digital tools are necessary, the most valuable tool in the FBAN toolkit is the knowledge of staff, locals and stakeholders, "whether it be forecasters or feedback from crews working on the fire" says Boghean.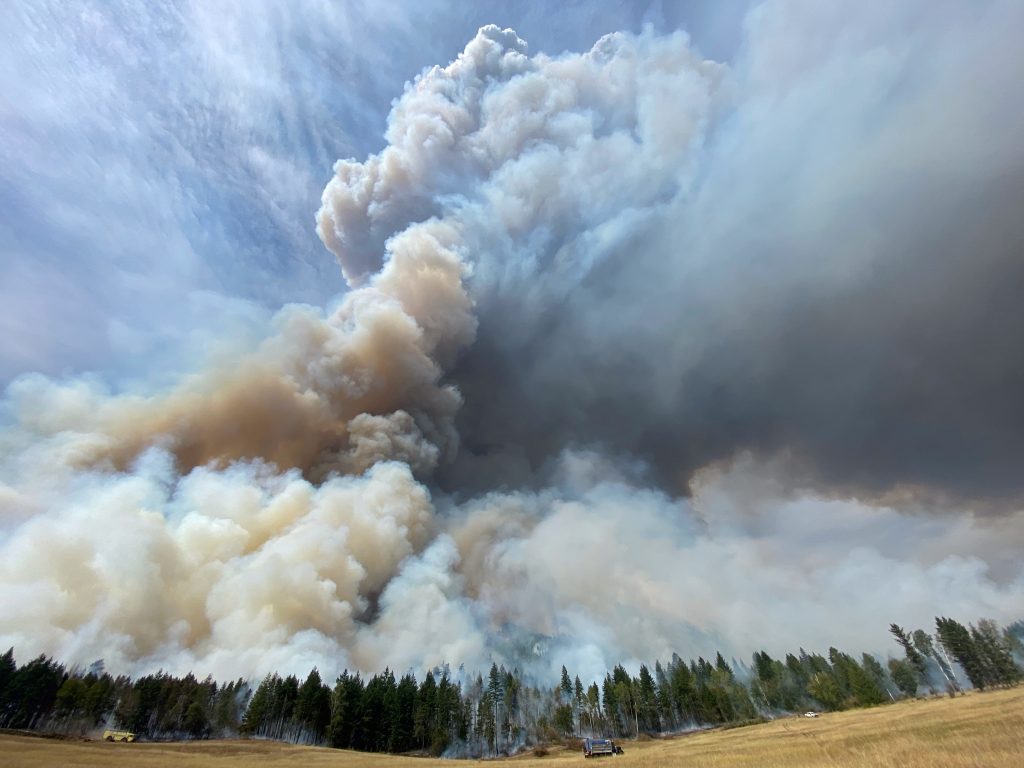 He explains the best way to gain the information he needs to understand the fire is to speak with as many people as possible to gain a better understanding of local fuel types and to learn about historical fires in the area. In fact, when asked what the 2021 wildfire season taught him, Boghean noted above all the value of knowledge sharing.
During the 2021 wildfire season, Boghean worked on the Sparks Lake, Ashcroft, Tremont Creek, Embleton Mountain and White Rock Lake wildfires.
Boghean said the conversations he had with individuals in the field were a highlight of the season for him, in particular, "conversations with crews about weather observations and hearing their analysis and interpretations of fire behaviour. It's incredible to hear their firsthand accounts and understanding of fire. Wildfire is extremely fascinating, and I couldn't imagine having any other job".
To learn more about wildfire behaviour and management, visit bcwildfire.ca.