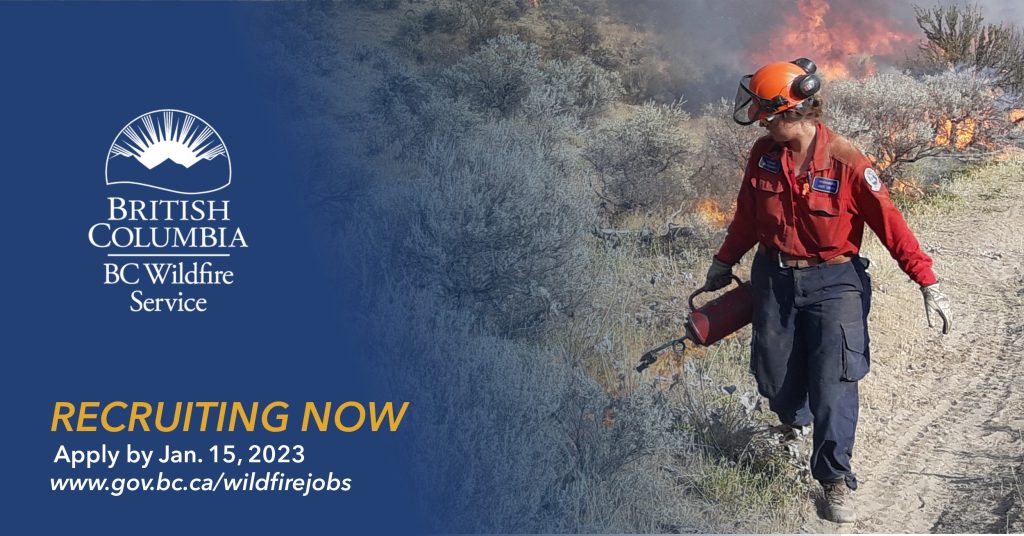 Are you interested in becoming a firefighter for the BC Wildfire Service (BCWS)? Applications are now open here to join crews on the frontlines of wildfire fighting around the province.
If you are interested in applying but have questions about the application process, testing or the job itself join us at a recruitment webinar.
Chat with current BCWS staff members to learn what the job is really about and prepare your application.
The webinars will be hosted on Zoom on Nov. 30, Dec. 14 and Jan. 11 at 7 p.m. PST.  
To join the call on Jan. 11 visit this link or dial +1 647 374 4685 within Canada.  
---
On Nov. 1, 2021, the BC Public Service announced the COVID-19 Vaccination Policy that defines the conditions and expectations for BC Public Service employees regarding vaccination against COVID-19. Among other possible measures, proof of vaccination is required as of Nov. 22, 2021. It is a term of acceptance of employment that you agree to comply with all vaccination requirements that apply to the public service.